Clinics
Warsaw
Experience comprehensive healthcare on multiple levels. Choose the clinic closest to your location and meet us offline. No stress, no queues, no worries. See for yourself that doctor's appointments can be a pleasure.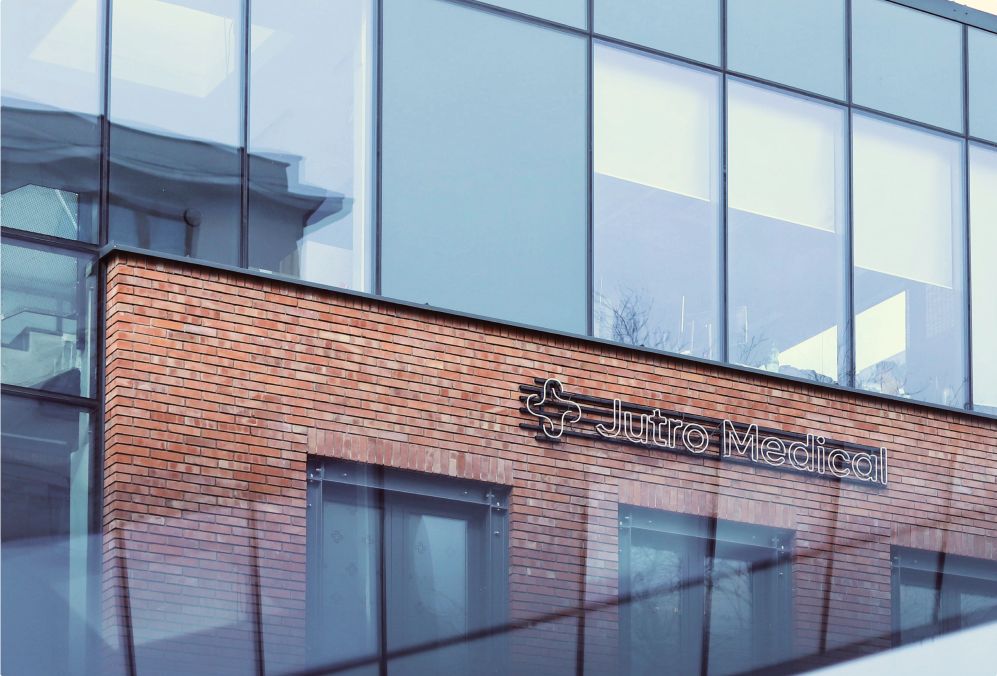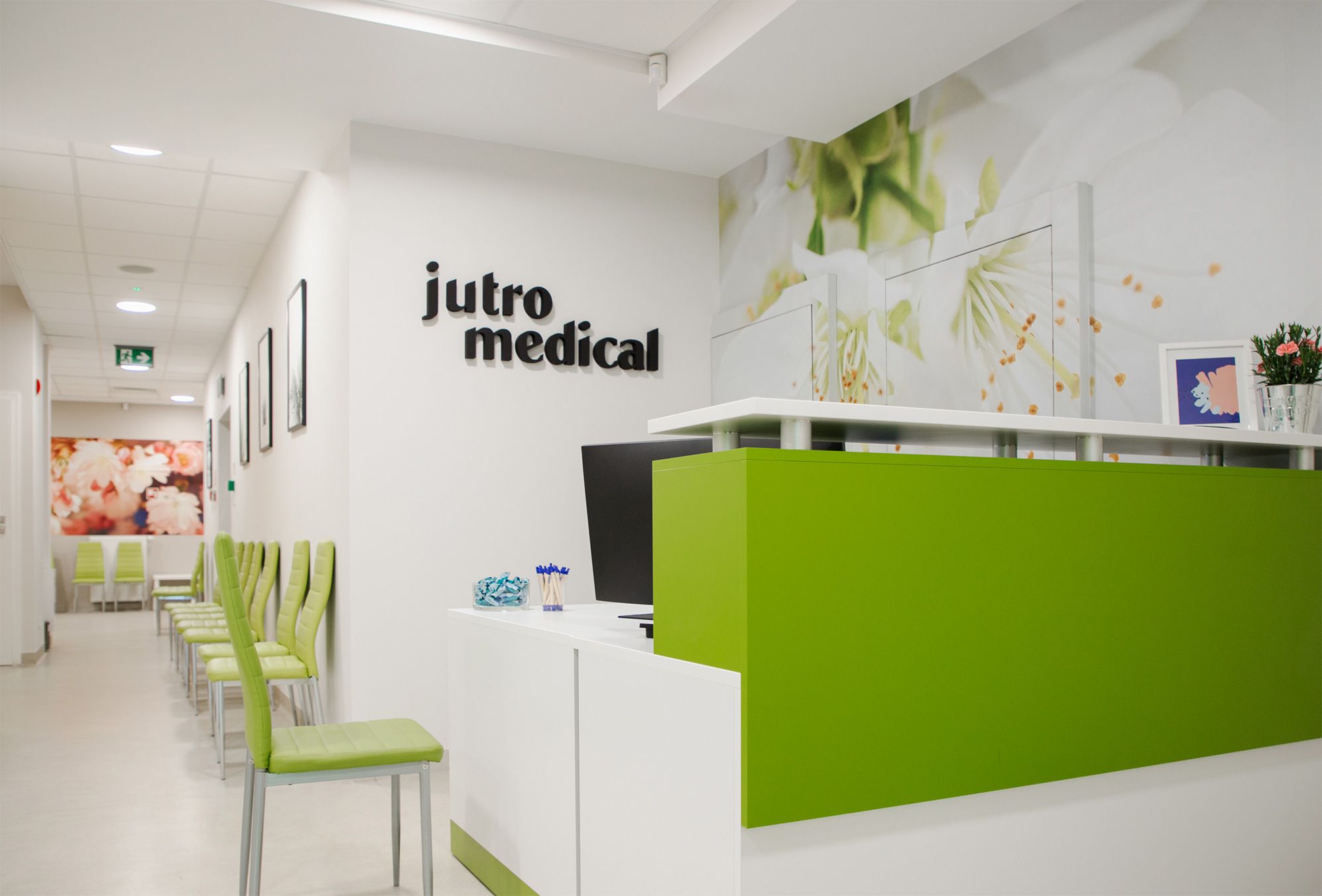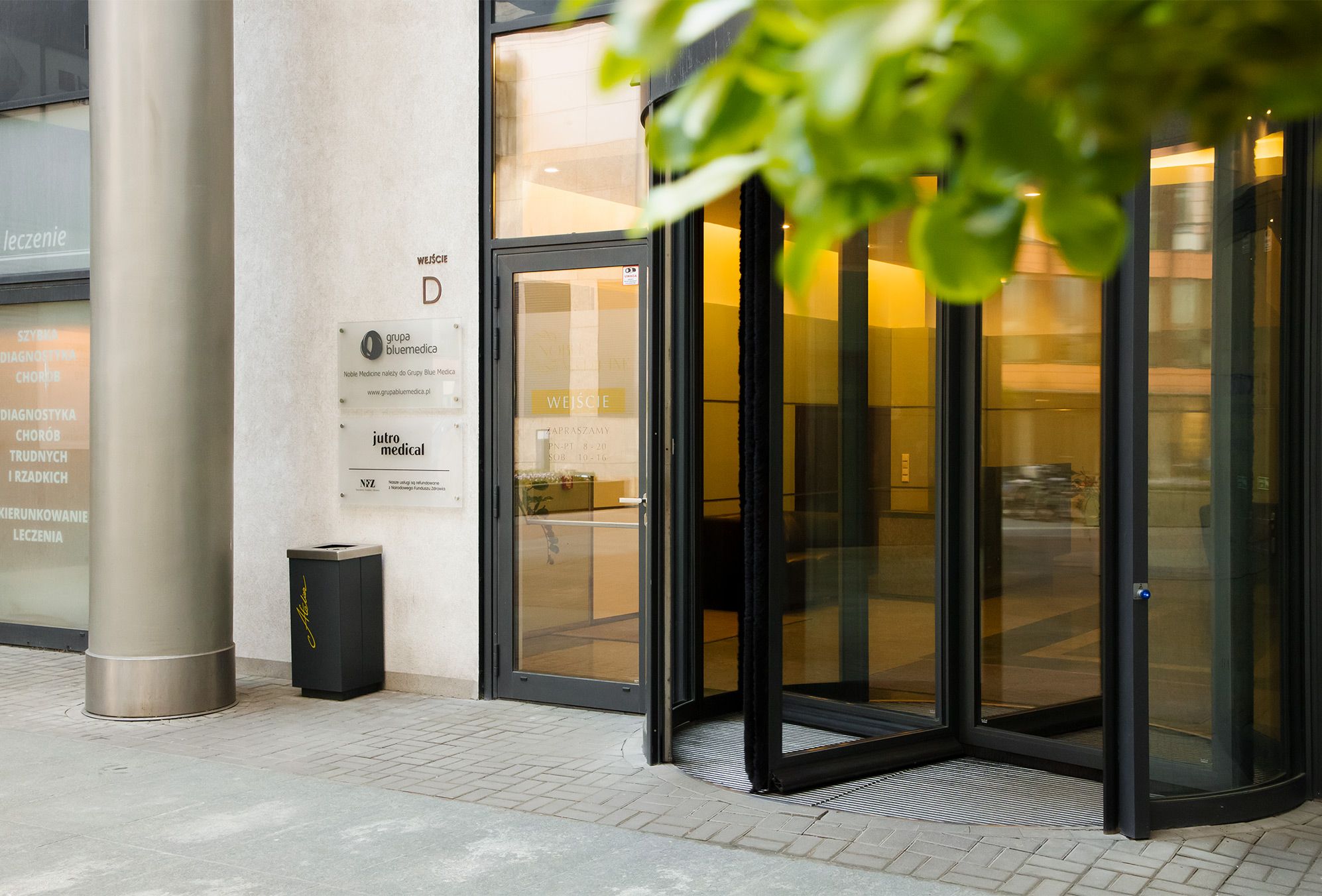 Clinics Warsaw
Each patient is equally important to us, which is why we constantly strive to develop our medical services and facilitate access to healthcare. Do you need medical advice? Or maybe referrals to a specialist? Come to us!
We are a medical clinic that provides health services under the National Health Fund. This means that if you have insurance, you can use our services for free! Jutro Medical is a combination of a stationary clinics with a mobile application.
It only takes a few clicks to become our patient!
To become our patient, you need to download the Jutro Medical application. Then, go through a quick registration process and sign the declaration using ePUAP or your ID card. After that. all you need to do is choose the option that suits you best - would you like your first appointment to take place at our clinic in Warsaw, or via chat in the application? Really, it's a piece of cake!
What can you gain by becoming our patient?
We are aware of how difficult it is to get an appointment with a doctor under the National Health Fund. Our mission is to facilitate access to Primary Healthcare. We offer top-class medical services, such as:
Primary Healthcare (POZ),

Vaccinations,

E-prescription,

E-medical leave slip note,

E-referral,

Clinical examinations

Advice on prophylaxis



Our experienced medical team will provide you with the best possible care! We do not underestimate any problems - you can trust us. By becoming our patient, you will be able to work with your doctor and take part in choosing the best treatment options to suit your individual needs.

Jutro Medical is a clinic that offers not only cost-effective solutions for your health, but also provides a hassle-free coordination of your entire medical care including all examinations, treatments, appointments with specialists and hospitalization.
Where are our clinics?
Our facilities are located in Warsaw in Żoliborz, at Powązkowska 44 street, Śródmieście at Bagno 2D street and Dolny Mokotów at Jurija Gagarina 26 / U5 street. You can register for an appointment at our clinics via the Jutro Medical application.
Frequently asked questions
We can
be in your city tommorrow!
Our facility in your city? Leave us your email and we'll let you know as soon as we arrive!